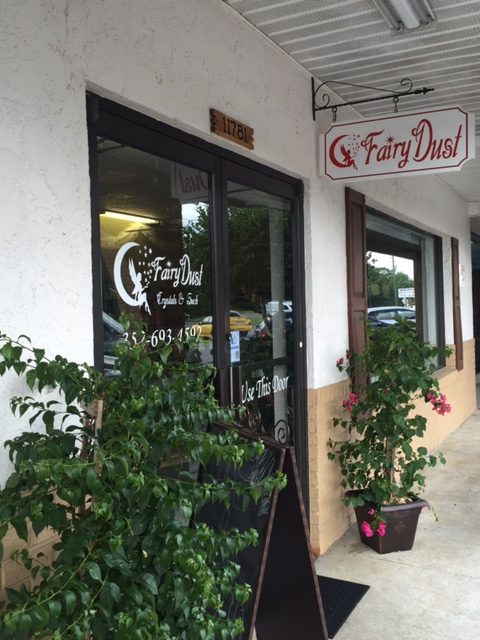 Welcome, We are glad that you are here!
Fairy Dust Crystals and Such® is much more than a metaphysical shop, it is a spiritual growth center.
Our goal is for everyone to leave better than they came in – whether it is spiritually or physically.
Psychic medium readings are available every afternoon along with tarot card readings and astrology.
As part of our spiritual growth center, we have a Reiki Master who offers Reiki sessions and classes. Guided meditations are offered weekly in the evenings and a variety of classes and workshops are scheduled throughout the month.
The vibrations are high and positive at Fairy Dust Crystals and Such®, and as part of our effort to keep it that way, we have drumming every full moon. It not only raises the vibrations of all attending, but also the store's and ultimately our mother earth's vibrations.
Fairy Dust Crystals and Such® became a reality on March 19, 2016 after several years of planning and waiting for just the right time and right place to open.
We found the perfect location in South Belleview, and the timing – it was perfect! We are conveniently located half way between Ocala and The Villages, not too far from either one of them making it easily accessible for all like-minded people.
Please come by and see us just to talk, browse or for one of our upcoming events!