Welcome to Fairy Dust, Crystals & Such
We've looked far and wide to find a collection of useful and unusual pieces as well as sacred objects. Many are perfect for birthday gifts, holiday gifts, or to add your own collection. We have something for everyone and every interest or taste…including gifts for children.
Shop our tarot and oracle cards, inspiration books, drums, wind chimes, singing bowls, crystals, to gorgeous shawls. You'll also find an amazing assortment of candles, incense, essential oils, and sage sticks.
Looking for a fountain or a Himalayan salt lamp? You'll find them here too.  And, gift shopping isn't complete without the perfect greeting card to go with that great present.
Looking for something specific? Contact us at the shop at (352) 693-4592 or fairydustcrystals2016@gmail.com. If we don't have it already, we'll find the perfect thing for you.
We are so much more than your typical metaphysical store…we are your local spiritual healing center. We have so many talented healers and teachers that can take you through your journey of spiritual growth and healing. They  offer private sessions and life affirming classes.
If you have a burning question,  or would having some general guidance about the year to come help you find clarity and comfort, we offer private sessions with our psychics and readers.  For centuries, readers have been providing intuitive guidance by channeling or using tools such as angel cards, tarot cards, or astrology — giving insight and clarity to people navigate difficult situations or their path forward.
Call the shop at (352) 693-4592 to schedule a private session with one our healers, psychics, card readers, or astrologers. We can't wait to see you!
> Check out our healers, psychics and readers
> Check the Calendar for Private Readings
> Check the Calendar for Healing Sessions
Are you ready to explore your own intuition and spiritual gifts?
Have you ever experienced the powerful vibrations from a crystal bowl as the sound reaches your body?
Or, the rhythmic beat of a group of people drumming in unison? What about the amazing energy of a spirit circle?
You'll love studying with our talented teachers and healers, and you'll meet lots of kindred spirits here.
Join us in the shop for a variety of events, different each week, with a group of very talented musicians, healers, and spiritual mediums.
What's New This Month?
We've just updated our calendar for May readers, healers, classes and events. This month, we are delighted to offer a great selection of classes, including a couple for your kids!  Here are some highlights…
>> Click here for the full calendar
From the Shop…Dried Herbs, Fountains & Salt Lamps!
Come check out our new inventory items.  We now have a great selection of books, meditation CD's, and other gift items for children. We have received a new shipment of tapestries, journals, and organic candles. Additionally, we have a wide selection of new crystals, geodes, and crystal clusters.
Our line of Himalayan Salt lamps and salt products continues to grow. Come check out our new inventory of lamps.
Additionally, we now carry the Journeyboard — A one of a kind divination board designed and developed by Nicole Feltovic. It is a unique and fun way to expand your intuitive and creative problem solving abilities.
We are also carry a good selection of quality, fresh dried herbs. Choose from our selection of Lavender flowers, Mistletoe, Mandrake, Low John Root, Lobelia, Kava Kava Root powder, Eucalyptus, Elder Berries (whole), Arnica (whole), Angelica Root, and Mugwort. Prices range from $7.95 to $10.65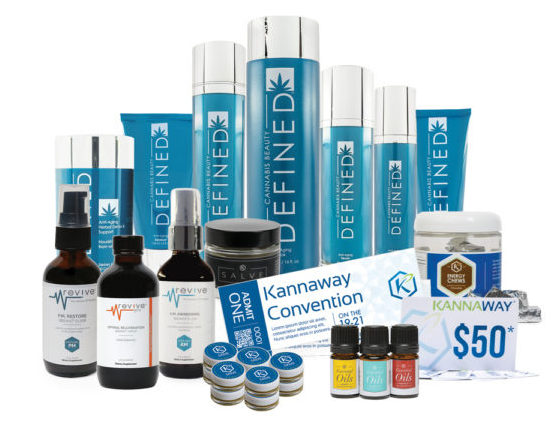 Kannaway Products…
Don't forget, we now carry Kannaway products. Kannaway products combine pure hemp oil and other all-natural ingredients to create daily use CBD supplements. All Kannaway hemp oil products are made with non-GMO hemp grown free of chemical fertilizers, pesticides, and herbicides and put through a Triple Lab Tested™ process to ensure reliability and protect the end user from contamination. Designed for use by the entire family, Kannaway products include:  Rev!ve AM, PM, and Pro formulas, Kannaway Premium Hemp Oil supplements, the Pure CBD line, and the Cannabis Beauty Defined line – all exclusive to the Kannaway brand.
Ask us how you can become a distributor yourself, thus drastically reducing your cost of the products. Please feel free to call us at the store for any questions about Kannaway products.
Don't Be Shy. See What's Happening & Come Talk to Us!
We are so excited about all the great readers and events coming up on the schedule. You can always check out our events calendar here on this site, but liking our Facebook page is a great way to hear all about what is going on, including new items and events we've added!
And we always value your feedback and ideas in making the store a better place to be.