Fairy Fall Faire
October 21, 2017 @ 10:00 AM

-

4:30 PM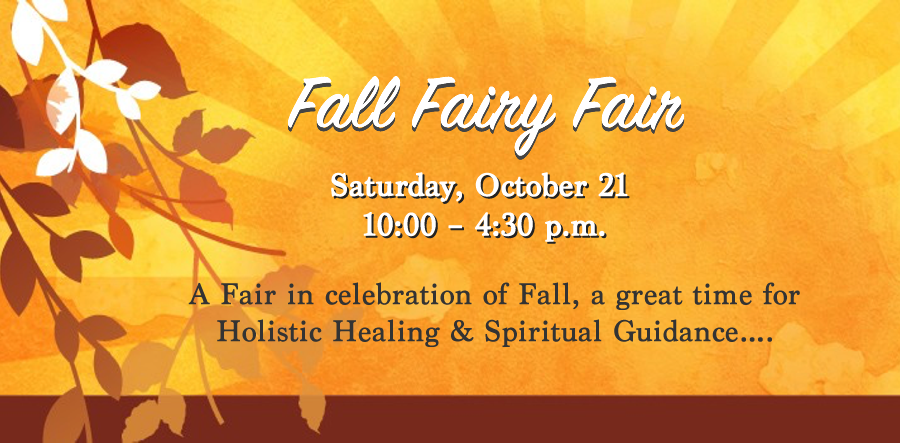 A Fair in celebration of Fall, a great time for Holistic Healing and Spiritual Guidance….
We are accepting reservations for healers, aura photography, and spirit portraits, please call the store at (352) 693-4592.
We have scheduled multiple readers, healers, Diane Marshall will be here doing her Spirit Portraits…and there's a Fair sale throughout the store!…..Please join us!!
Reiki
Rev. Kathleen Cairns, (15 and 30 minute sessions) –  $15 & $30
Emotion Code Sessions
Sandra Wilson, (30 minute sessions) – $20
Astrology & Tarot Card Readings:
Thomas Hostetler, (15 minute sessions) –  $15
Psychic Readings
Inna Goerich (15 minute session) – $15
Mous Katz (30 minute session) – $40
JoEllen Blue (30 minute session) – $40
Rev. Rae Moonwind (15 minute session) – $15
Tarot with Paula Wilson (30 minute session) – $20
Aura Photography
With Janet Carr – $25
Additional: printed reading report – $30
e-mailed reading report – $25
Spirit Portraits
With Diane Marshall – $35